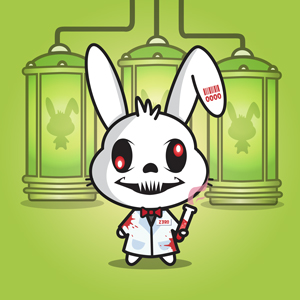 In a mysterious island somewhere off the coast of Hiroshima, decades after the nuclear incident on the island, abandoned cute little bunnies has been secretly experimented in an underground lab. When the government decided to close down Bunny Island due to nuclear leakage fearing radiation towards the public, Dr. B decided to take things into his own hands.
Once a respected professor who created Bunny Island out of joy and love for bunnies, Dr. B filled the island with colourful and cute bunnies that are genetically modified. Visitors flocked from all over the world to Bunny Island to see his beloved bunnies. Bunny Island flourished and rose to popularity as being the most visited attraction in the whole world. Until the dreaded day came.
Conflicts among world leaders created war in the nearby region close to Bunny Island. And unfortunately a huge atomic bomb landed on Bunny Island. Dr. B miraculously survived and the incident changes him.
For decades, Dr. B has been experimenting on bringing back his bunnies to live and making them into killing machines. Killing machines to avenge those that perished on this long forgotten Bunny Island.
ZERO was the first successful Bunny experiment that has risen from the dead. Infused with DNA from Dr B. himself, filled with scientific brilliance and insane hatred for the humans that has caused this catastrophe towards his fellow bunnies.
Sadly a year later, Dr. B has passed due to continuous exposure to radiation. And his only legacy is ZERO. 
The SOL Killer Bunnies story will continue with more information on our discord.
Website Launch
Website launched on the 1st Feb 2022.
Instagram Launch
Twitter launched on 1st Feb 2022
Twitter Launch
Twitter launched on 1st Feb 2022
Discord Launch
Discord launched on 18th February 2022.
Whatsapp Sticker
A whatsapp sticker pack for SOL Killer Bunnies
SKB Merchandise
We all love our bunnies, and will love to own our beloved SKB caps, t-shirts, mouse pad, mugs, tote bags and many more. More announcement on this.
Bunny and Animal Shelter Donation Voting
We will announce the final amount of the 10% from the sales proceeds and will put this into a charity fund wallet. The community can decide which charity we will use the funds to donate to.
Royalties Sharing or NFT Staking
This will be decided after mint by the community. To give greater ROI to holders, either through royalties sharing on a monthly basis or through NFT staking with Honey Finance.
2D Platform Game
We will be developing a 2D platform game where you can load your SOL Killer Bunnies as a playable character in game. It will be a P2E game, more details will be shared closer to the year end of 2022.
SKB 2.0 or ...
For our next project Mint, we don't want to reveal too much, but we are considering developing the Shadow Bunny series based off the clone of ZERO. 
The Metaverse
The buzzword is the metaverse. And we did consider creating our own world of killer bunnies in its own glory of island hopping and killings. So we might see a 3D SKB version in 2023.
Our team comprises of members across Indonesia, Malaysia, Singapore and Australia. With a diverse experience in marketing, tech, finance and art, we bring to you our rendition of cute horror genre to the masses. NFT doesn't always have to be cute. This is the number 1 killer bunnies NFT collection that you want to own!
BLK Bunny has been in the IT industry for more than 20 years and crypto field for 3 years. With combined experienced in design and advertising for the last 12 years having run a design and advertising agency working in various industries. An avid gamer himself, gaming is for life!
SLY Bunny is an artist that has so much talent, we wonder where she has been hiding all these years. With over a decade of creating original art, she is our muse, our light in creativity.
CEREAL Bunny is the ones with the numbers, analyst by training, he will ensure we are in line with our budget and handle our finance.
ASHURA Bunny is our marketing angel, as he works his magic to bring us new people that will love SOL Killer Bunnies. He is our charmer and funds magnet.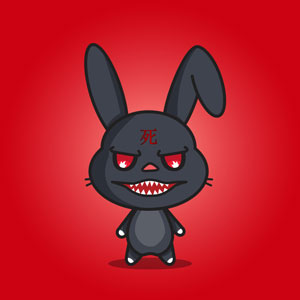 BLK BUNNY
The Leader of the Bunnies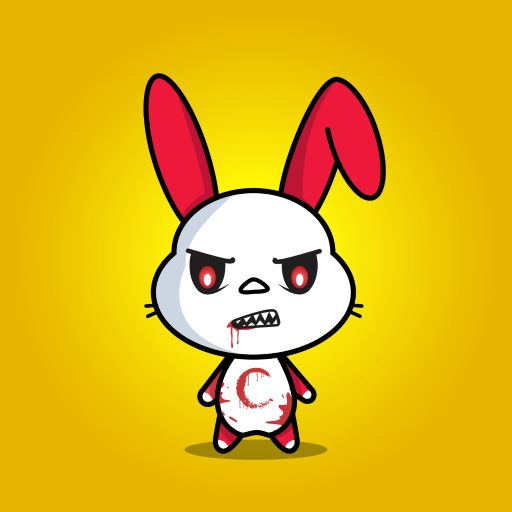 CEREAL BUNNY
The 'Serial' Finance Killer Bunny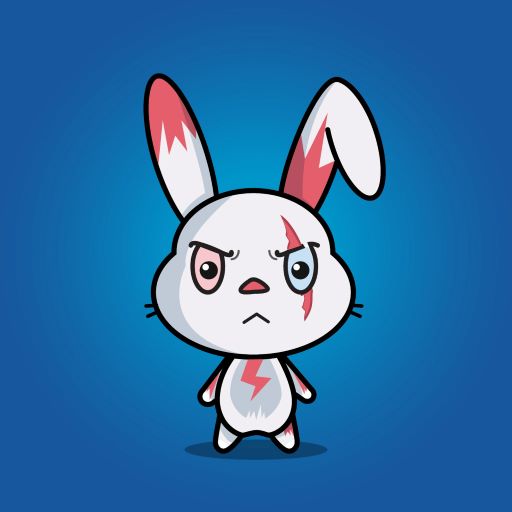 ASHURA BUNNY
The Killer Marketing Bunny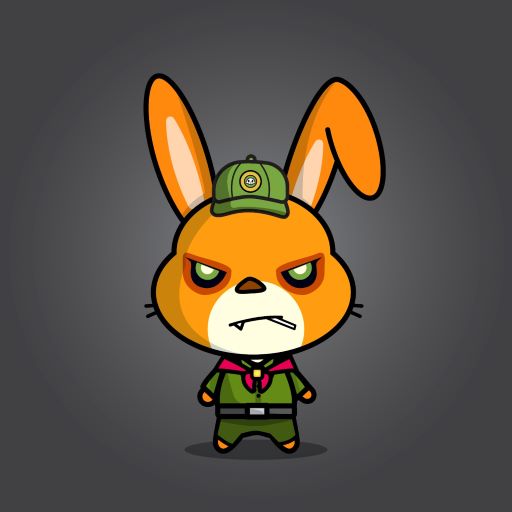 SLY BUNNY
The Killer Artist